CNN Best Places to go for Fall Worldwide - # 4 - Greenville, South Carolina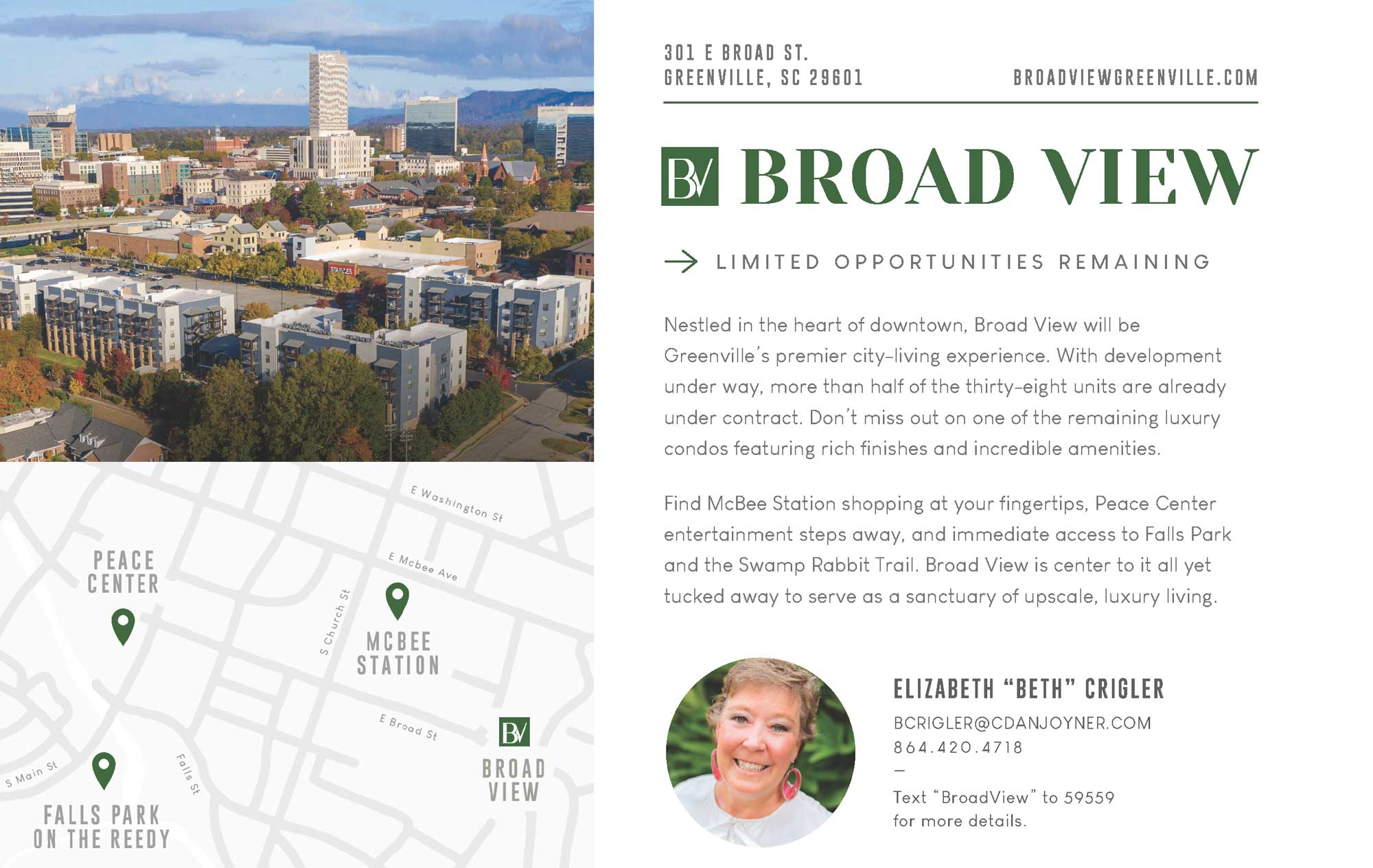 Twenty-Two (22) Residences Under Contract. Call Today!
Experience All Things Fall in Greenville, SC
Autumn Pleasures
Places To Stay
Events
DISCOVER BROAD VIEW FALL 2022. MOVE IN FALL 2023!
Make Your Plans Now! Get to know Broad View!
Greenville is a Destination town lauded by many 'best of' destination lists. Yet even with all these accolades, we know you need to experience (or re-experience) it for yourself. A Discover Broad View visit is the perfect way to immerse yourself in the daily life of Downtown Greenville & the Upstate and get to know Broad View as your potential new home or second home. Now it's time to show you why Broad View is the PERFECT place for you in award winning Downtown Greenville. We can't wait to show you how much you are going to love living @ Broad View Greenville!